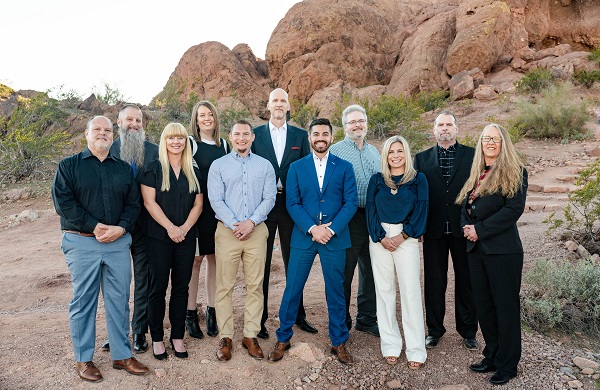 ---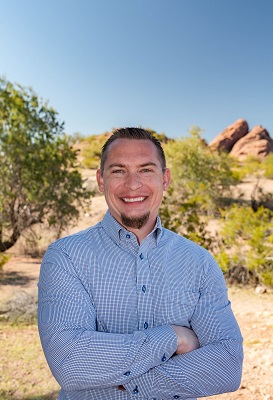 Steven Sheets, MC, LPC, President and CEO
Steven Sheets has been with SB&H since 2013 and has served as President and CEO since 2018. He has been in the behavioral healthcare industry since 2009. He earned his Bachelor's degree from Grand Canyon University and his Master's in professional counseling from Ottawa University.  He has held an Arizona Independent Professional Counseling license since 2016.
---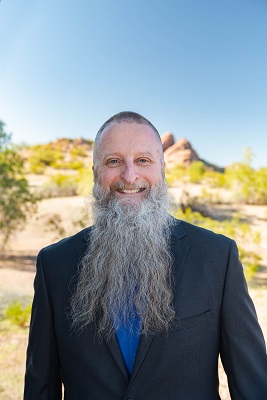 Paul Buttermore, MA, LPC, VP Inpatient and Crisis Services
Paul Buttermore has been with SB&H since 2013 starting as a clinician. He has been in the behavioral health field for the past 10 years. Paul earned a Master's Degree in Mental Health Counseling in 2008. He has been licensed by the Arizona Board of Behavioral Health as a Licensed Professional Counselor (LPC) since 2015. Paul is a Marine Corps Veteran.
---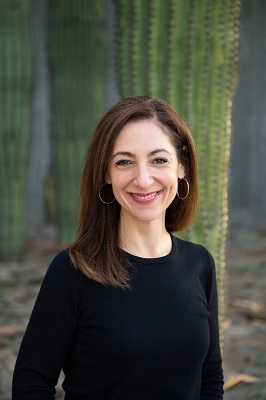 Heather Cunha, SPHR, Chief People Officer
Heather Cunha has more than 20 years of people experience and the last five at the executive level. She has managed a diverse group of teams and programs in multi-state sites. Heather partners with leadership to influence and shape the human capital and culture to be an employer of choice by joining business goals to people initiatives to enhance profitability while promoting active employee investment and involvement. Heather has been on the Board of the Hotel & Restaurant Foundation and Dress for Success in San Francisco. She has her Bachelor of Arts in Human Communication and has been SPHR certified since 2007.
---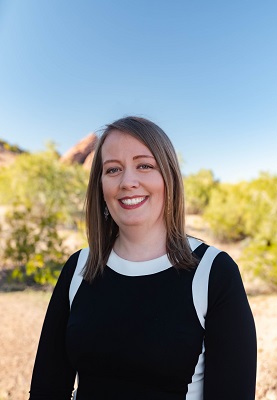 Lynne Emmons, LSSBB, LAMFT, VP Outpatient Services, Central Region
Lynne Emmons is an Arizona native who caught her big break in healthcare at the age of 8 by selling golf balls and lemonade to raise money for her community's first health clinic. For 10 years, Lynne worked at Valle del Sol as a therapist who grew into Chief positions where she was responsible for FQHC Operations, Corporate Compliance, Quality, and Information Systems. During her time there, Lynne earned her Lean Six Sigma Black Belt and co-wrote an application which led to the first of two CCBHCs in the state of Arizona. Prior to Valle del Sol, she provided ABA services at the Center for Autism and Related Disorders while earning her Master's degree in Marriage and Family Therapy. She is a Licensed Associate Marriage and Family Therapist.
---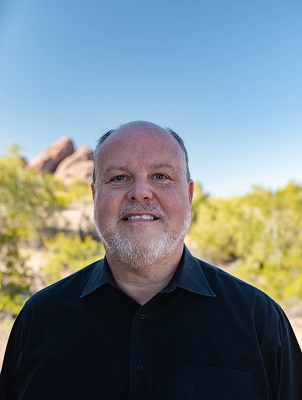 Michael Fett, CPA, Chief Financial Officer/Chief Administrative Officer
Michael Fett has served as the CFO of SB&H since 2002. Prior to that he served as the CFO for the Arizona Department of Health Services/Division of Behavioral Health Services (ADHS/DBHS) which managed the Arizona Regional Behavioral Health Authority (RBHA) contracts and the Assistant Director of the Division of Business and Finance at AHCCCS, Arizona's Medicaid Administration. Before working in the government and healthcare industry he was a senior auditor with a national public accounting firm. He holds a Bachelor's of Science in Business Administration degree from the University of Arizona and has been licensed as a Certified Public Accountant in the State of Arizona since 1993.
---
Marcie Herzog, MC, LPC, CPRP, VP Community Services
Marcie Herzog is a Licensed Professional Counselor (LPC) with 20 years of experience in the behavioral health field and over 15 years of leadership experience. She started her career as a Team Lead with SB&H in 2002 and has worked in various levels of care including residential, community based, and outpatient services. She has implemented new programs while at SB&H including the Permanent Supported Housing program and InSHAPE, a wellness program. Marcie has a Bachelor of Science in Sport Business from the University of Illinois and a Master in Counseling from University of Phoenix.
---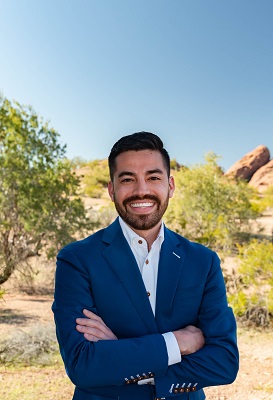 Dominic Miller, MPA, MSW, LCSW, Chief Operating Officer
Dominic Miller is an independently licensed social worker and is responsible for all aspects of program operations at SB&H. As an openly gay Mexican-American and native to Phoenix, Arizona, Dominic is dedicated to improving healthcare access and equity for marginalized and underserved communities, bringing a valuable perspective to the behavioral healthcare field. Holding a Bachelor's and Master's degree in social work, as well as a Master's in public administration from Arizona State University, Dominic has a diverse professional background that includes leadership in integrated care, high-needs case management, therapy, and administrating whole-health programs for members with complex needs. He focuses on reducing clinician burnout by utilizing advanced technology and minimizing administrative tasks to enhance member care quality. Outside of his professional life, Dominic cherishes time with his partner and their two Doodles, Strider and Aztlán. He enjoys exploring his family's heritage, traveling through Mexico, and discovering new types of Mezcal.
---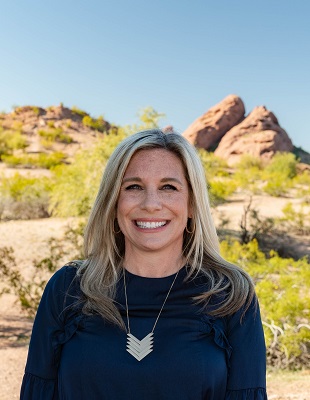 Erica Missicano, LMSW, Chief Quality Officer
Erica Missicano has more than 15 years of quality management experience in the behavioral health industry. Prior to starting at SB&H, she was a Health Care QM Project Manager for Aetna/Mercy Care where she was responsible for assisting providers with understanding audit expectations and requirements. She also investigated quality of care reviews. Additional experience includes quality management and clinical positions at Magellan Health Services, Arizona Department of Health Services, Office of the Monitor, ValueOptions, Inc. and Triple R Behavioral Health.
---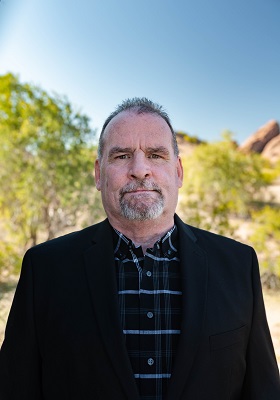 Edward O'Brien, MS, LASAC, VP Northern Arizona Operations
Edward O'Brien graduated with a Bachelor's Degree in Psychology from the University of Phoenix in 2014, and with a Master's Degree in Addiction Counseling from Grand Canyon University in 2017. He has been licensed by the Arizona Board of Behavioral Health as a Licensed Associate Substance Abuse Counselor since 2019. He has been with SB&H since 2013 and has served in many capacities, overseeing behavioral health residential facilities, chemical dependency programs, and multiple outpatient services sites. He has also overseen the housing programs in northern Arizona since 2015. His passion is to assist people with addiction to overcome their struggles and lead rewarding lives.
---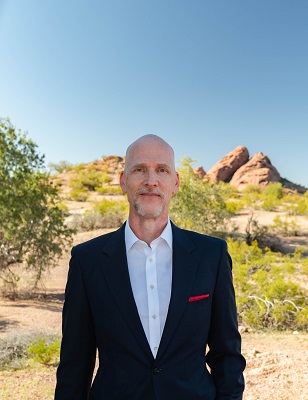 Bob Sanowski, VP Information Systems
Prior to SB&H, Sanowski was a senior IT leader for Dignity Health, now CommonSpirit Health, where he was responsible for organizational and large-scale projects across multiple IT disciplines. He also served as senior director of IT Mergers, Acquisitions and Joint Ventures where he was team lead for analysis and integration of joint venture and acquisition partners. As CIO of the Southern Nevada Service Area for Dignity Health, he was responsible for IT operational responsibility for the organization's Southern Nevada hospitals and clinics. Additional experience includes leadership positions at United Health Group and Insurers Administrative Corp.
---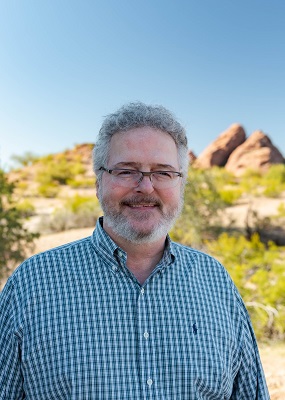 Michael Sweeney, MD, Chief Medical Officer
Dr. Michael Sweeney started with SB&H in 2019 and has served in a variety of administrative and clinical roles at the Psychiatric Annex of the Maricopa Medical Center, Alternative Behavioral Systems, ComCare and the Carl T. Hayden VA Medical Center. Dr. Sweeney graduated from the University of Arizona's College of Medicine and did his psychiatric residency at Beth Israel Medical Center in New York City. He is a member of the American Psychiatric Association, American Academy of Psychiatrists in Alcoholism and Addictions and the American Association for Emergency Psychiatry.
---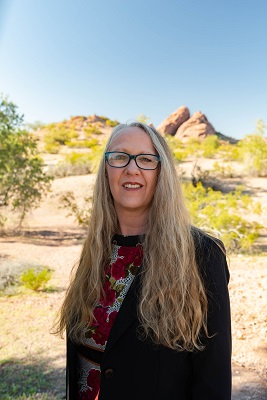 Deborah Woodard, LCSW, LISAC, CPRP, VP Community Resilience
Deborah Woodard received her Bachelor's and Master's degree in Social Work from Arizona State University. She began work with SB&H in 1999 as a Behavioral Health Tech, climbing the corporate ladder to a VP position in 2011. She has served as a Program Coordinator and Clinical Director, has 15 years of management and leadership experience and over 19 years of experience in the behavioral health care industry. Accomplishments include Business Acquisition, Program Development, Strategic Planning, and Funding Procurement.