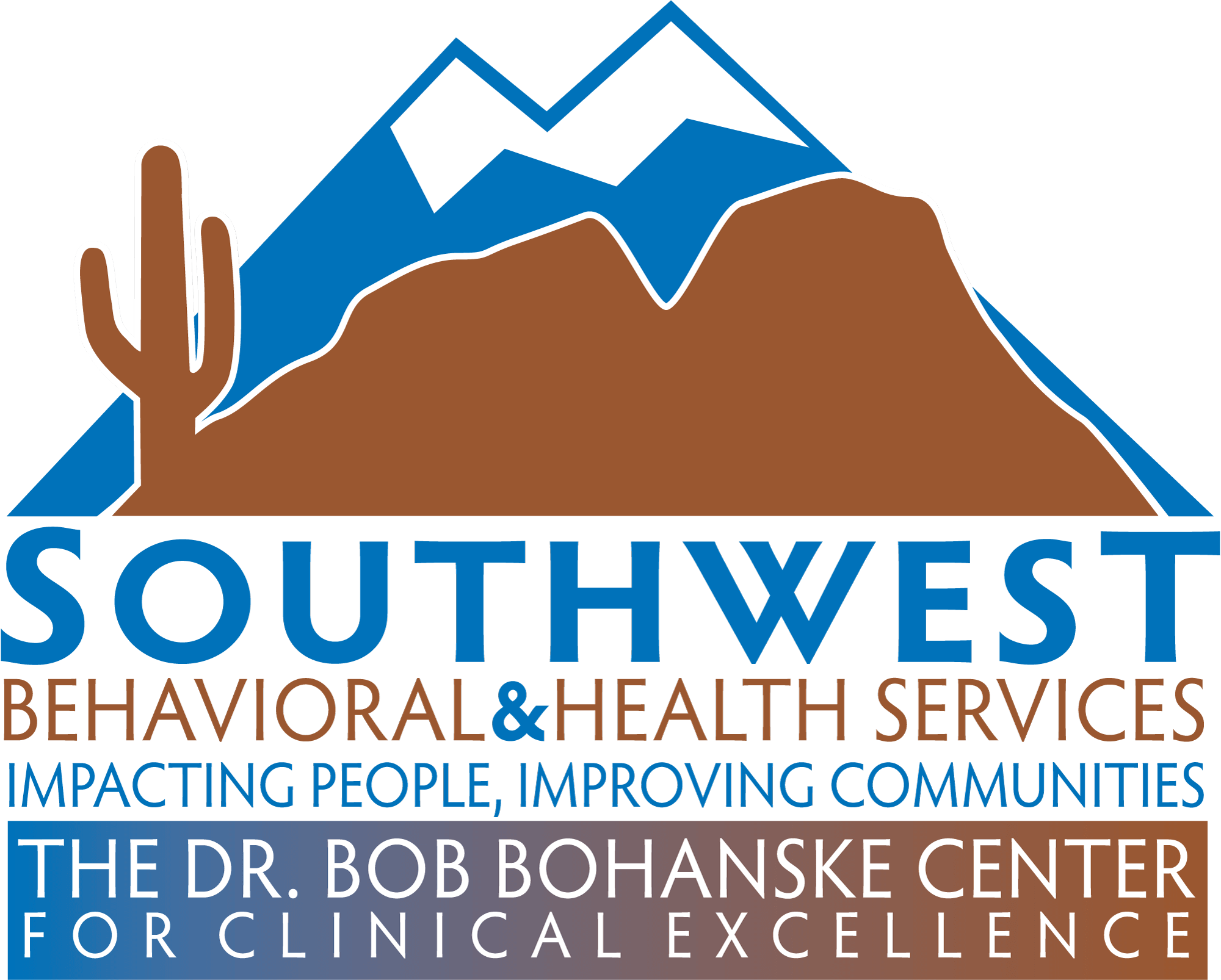 Welcome to the Training Institute.  I hope you will spend a few moments of your time and review our website and the exciting programs and opportunities we have to offer.
Over the past several years, Southwest Behavioral & Health Services has been involved in an extensive expansion of our training activities.  The Training Institute and its various activities have been organized to meet the needs of a variety of stakeholders in the public behavioral health system.  Our efforts have also attempted to match the recommendations of the Arizona Department of Health Services, Division of Behavioral Health Services' Higher Education Partnership.  To this end, we have formed a multitude of partnerships and agreements, both within and outside of the Southwest Behavioral & Health Services family.
The Training Institute is a unique partnership between Southwest Behavioral & Health Services and The Erickson Foundation.  This partnership allowed for the sharing of resources and the expansion of various professional activities and teaching opportunities.  Our Institute is active in a variety of settings.
Southwest Behavioral & Health Services (SB&H) is Arizona's largest provider of publicly funded behavioral health services.  Its range of services include adult outpatient clinics, adolescent/children outpatient services, residential programs, in‐home services, substance abuse programs, homeless outreach, prevention programs, and crisis recovery services. In all areas of service, SB&H supports the belief that all individuals possess personal strengths, interests, and desires, and are able to live fulfilling and rewarding lives. Thus, SB&H espouses a client directed, strengths‐based, community‐integrated approach to treatment. SB&H is also committed to providing quality training to its employees and to be an educational resource for the behavioral health community. SB&H has collaborated with other agencies to form the Training Institute – Southwest Behavioral & Health.
About the Training Institute
The Training Institute (TI) – Southwest Behavioral & Health is a professional association of Southwest Behavioral & Health Services and The Erickson Foundation. The mission of the Training Institute is to provide training to all levels of individuals in the behavioral health field. The TI ensures that its clinical training addresses current licensing requirements, as well as promotes ongoing awareness of issues and topics facing behavioral health professionals. As such, it provides ongoing training in clinical assessment, service planning, and documentation in order to increase the competence of behavioral health professionals, better serving the public. Educational opportunities offered by the Training Institute focus on helping psychologists to remain current with State standards of behavioral healthcare.  The Training Institute supports practicum training for students in both masters and doctoral programs in counseling, social work, and psychology. It also supports a yearlong, APA (American Psychological Association) and APPIC (Association of Post-Doctoral and Psychology Internship Centers) approved, 2000‐hour doctoral internship for students in doctoral psychology programs. In addition, the Training Institute provides clinical rotations for third- and fourth‐year medical students.  Educational opportunities offered by the Training Institute focus on helping students remain current with Arizona State psychology and behavioral health licensing boards, as well as developing new skills and understanding of up and coming psychological topics and practices. The Training Institute works in collaboration with Midwestern University's APA-approved clinical psychology program faculty and co‐hosts continuing education opportunities for the vast array of adjunct faculty at Midwestern University and other area universities, who provide psychology preparatory programs. The TI also serves as an important resource for other psychologists and behavioral health professionals in Arizona.